SCHEDULE
Training takes place at the dojo of Accademia:
MONDAY 20.30 – 22.30
WEDNESDAY 20.30 – 22.30
FRIDAY 20.30 – 22.30
Even though is recommended to attend all the training sections, whoever has other specific needs may join some week trainings only.
It is recommended to arrive ahead of time schedule to prepare and get ready to start on schedule.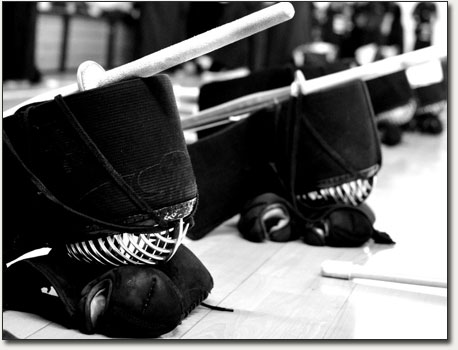 In the picture above: equipment in line before practice.

Queste pagine sono la versione inglese del sito dell'ARK Roma [
vai»
]
Trial Trainings
The first three trainings for all the beginners are to be considered for trials and completely free of charge: CONTACT US
before coming for training.